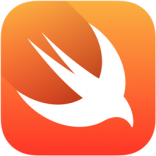 Voici! Swift
Apple's new language for programing.
Preview
Announced in june 2014 at WWDC (World Wide Developer Conference) in San Francisco.
Release
The official launch will be this fall (2014).
Speed
Apple say, it's faster and easier to code.
Try it
You can already try the language with the Beta Version of Xcode 6 (The Programing Interface).
Swift page.
You can find 3 sections: Overview – Blog & Resources
Twitter
One verry interesting thig is the Twitter Swift Page. You can ask to receive SMS when thy publish a new blog.
That's verry nice when you want to start and follow the puck!